We Love Natural Hot Springs!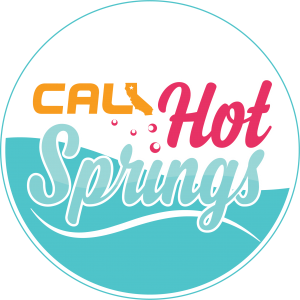 Thank you for visiting CaliHotSprings.com, a guide and directory for natural hot springs in the golden state. Our mission is to be THE hot springing resource for the great state of California.

We've been driving, hiking, paddling, biking and backpacking to natural hot springs for years. After being frustrated by the lack of cohesive information available of the geothermal sort, we decided to launch this website with the primary goal of having one place for soak seekers to obtain and share information to help foster hot springs adventuring.

How to Use This Website to Find Hot Springs
The statewide map on the homepage is an excellent place to get started. This interactive map contains all of the active hot springs listings for the entire state. Clicking on a map pin will take you to a listing page where you can learn more about the hot springs you are interested in visiting.

Keep in Touch
Follow Us on Twitter, Facebook and Subscribe to Our Feed – we'll happily keep you in the loop!

Contact Us
Questions, updates and contributions are always welcome!

Please send us a message or contact us on Facebook Messenger.


Commercial hot springs manager or owner? Learn about advertising your hot springs on CaliHotSprings.com.

Catch you on the Soak-Side~